The Calgary Underground Film Festival is quickly becoming a staple among Canadian film festivals. Showcasing a variety of local and international independent cinema, CUFF is able to score some of the hottest films that premiere at Sundance and SXSW. 2018 is no exception as CUFF boasts another stellar lineup that features Sundance hit American Animals and a Lynne Ramsey Retrospective which includes Ratcatcher, We Need to Talk About Kevin, before showing her newest You Were Never Really Here which earned Joaquin Phoenix the Best Actor award at the Cannes Film Festival last year.
Below we feature an array of titles that Calgary locals can check out when the festival begins April 16th.
An Evening with Beverly Luff Linn


After getting fired by her scheming husband Shane Danger (Emile Hirsch) from his cappuccino shop, dissatisfied Lulu Danger (Aubrey Plaza) is stunned when a TV commercial for "An Evening With Beverly Luff Linn For One Magical Night Only" reveals a mysterious man from her past (Craig Robinson). When Shane and his bumbling cohorts steal the cashbox from Lulu's adopted vegan brother Adjay, specialist Colin (Jemaine Clement) enters the fray to retrieve the stolen funds. Lulu seizes this opportunity to run off in search of her mystery man—and events only become stranger from there. The new film from madman Jim Hosking (THE GREASY STRANGLER) is sure to make you laugh and cringe in equal measures.
Screens April 16, 6:45 pm at the Globe.
Allure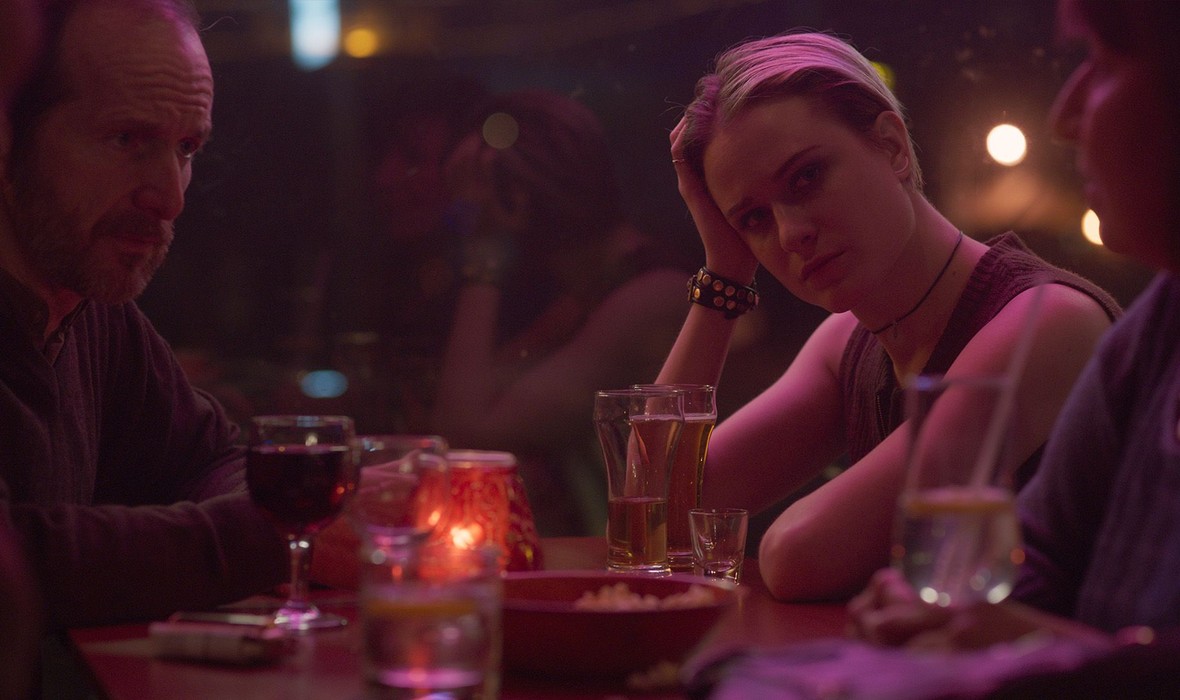 Laura (Evan Rachel Wood) works as a house cleaner for her father's company but her personal life is not so pristine. Rough around the edges, looking for love in all the wrong places, her heartbreaking behavior points to hardships of the past. One day on the job, in yet another house, Laura meets Eva (Julia Sarah Stone), a quiet teenager unhappy with her disciplined life. In Eva, Laura rediscovers an innocent tenderness. In Laura, Eva finds a thrilling rebel who can bring her into unknown territories. The mutual attraction soon morphs into obsession as Laura convinces Eva to run away and secretly come live with her. As their world closes in, they must unearth certain truths to find a way out.
Screens April 20, 9:15 pm at the Globe
American Animals


In 2004, an unlikely band of college students attempted an outrageous heist of rare books from a university library. Guided by the larcenies they had seen on screen, these four young men mistook their lives for a movie as they set out on this well-planned mission. Their story is told through this white-knuckle fictionalized caper film, directed with colourful verve by Bart Layton (THE IMPOSTER). The question of what happened — and, arguably, didn't happen — is the focus of this unbelievable but true story. 

Screens at the Globe April 20, 6:30 pm and April 22, 8:45 pm.
Freaks and Geeks: The Documentary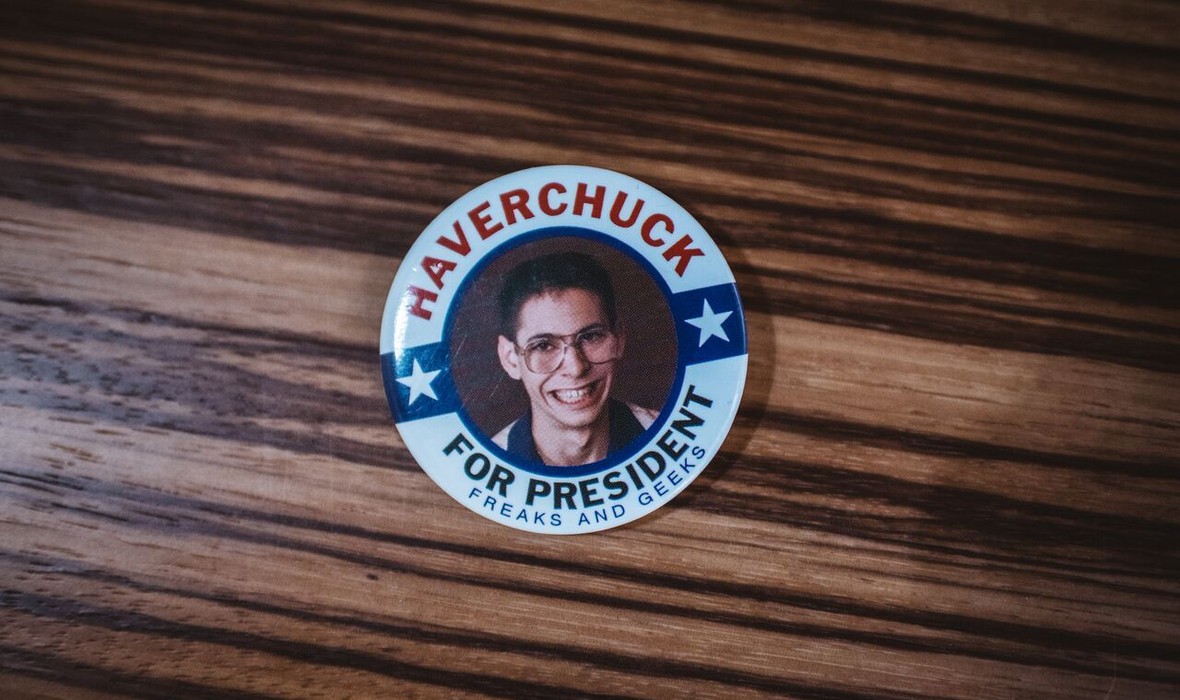 Created by Paul Feig and Executive Produced by Judd Apatow, FREAKS AND GEEKS challenged the norms of basic cable television. The 18 episodes beautifully captured the sad yet humorous challenges of teenage life and became a cult classic, adored by many fans to this day. It also ushered in a new wave of comedic talent in Hollywood led by Judd Apatow, Seth Rogen, Busy Phillipps, Jason Segel and James Franco. This touching documentary directed by Brent Hodge (A BRONY TALE, I AM CHRIS FARLEY) shows that the ultimate success of the monumental show was not without struggle, long phone calls, childhood trauma and finally, heartbreak. Through intimate interviews with the cast and crew, we learn the story behind the groundbreaking teen comedy-drama that holds the unique position of being cancelled after its first season while also ranking high amongst Time Magazine's Greatest 100 Television Shows of all time.
Screens at the Globe April 22, 6:30 pm.
Knuckleball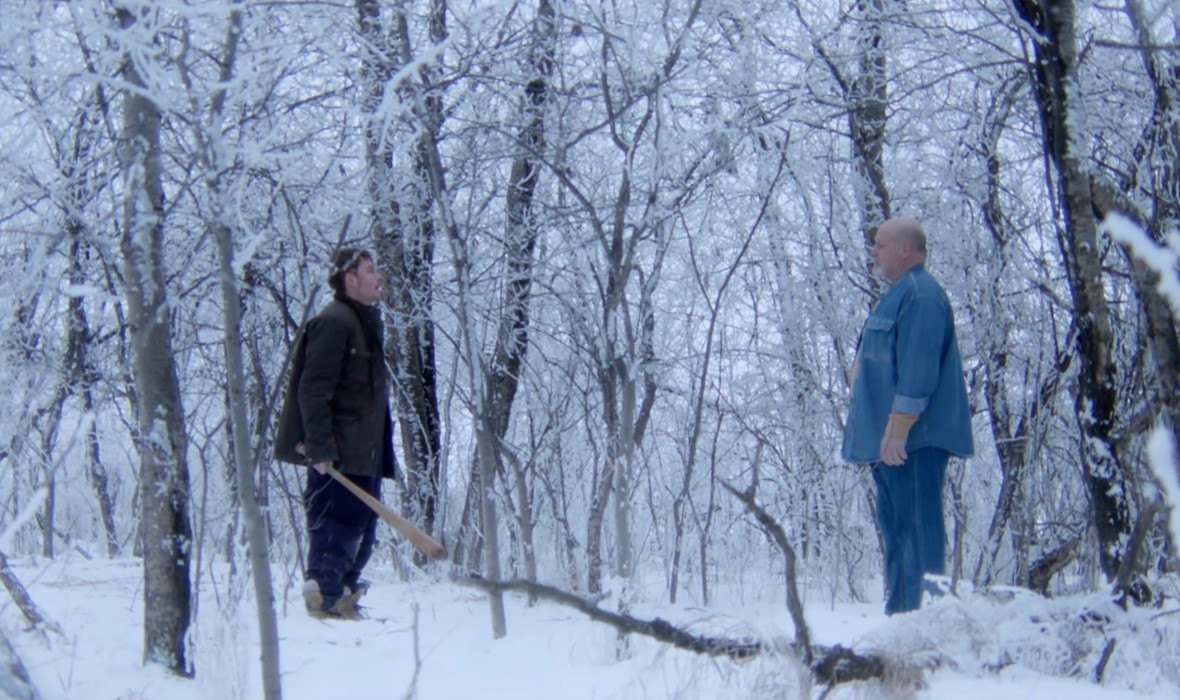 After his grandfather unexpectedly dies in the night, 12-year-old Henry finds himself cut off and alone on an isolated farm. When his nearest neighbour, Dixon, realises that the boy has no one to protect him, Henry becomes a target for reasons he cannot understand. With his parents at least 24 hours from returning and a massive snowstorm brewing, Henry retreats into the house and prepares for a siege. What follows is a desperate battle for survival that will also unlock the terrifying connection between his family and the killer next door. Best described as an R-rated version of HOME ALONE, KNUCKLEBALL stars Luca Villacis (CHANNEL ZERO), Munro Chambers (TURBO KID) and Michael Ironside (SCANNERS, TOTAL RECALL).
Screens April 17, 6:30 pm at the Globe.
Paper Year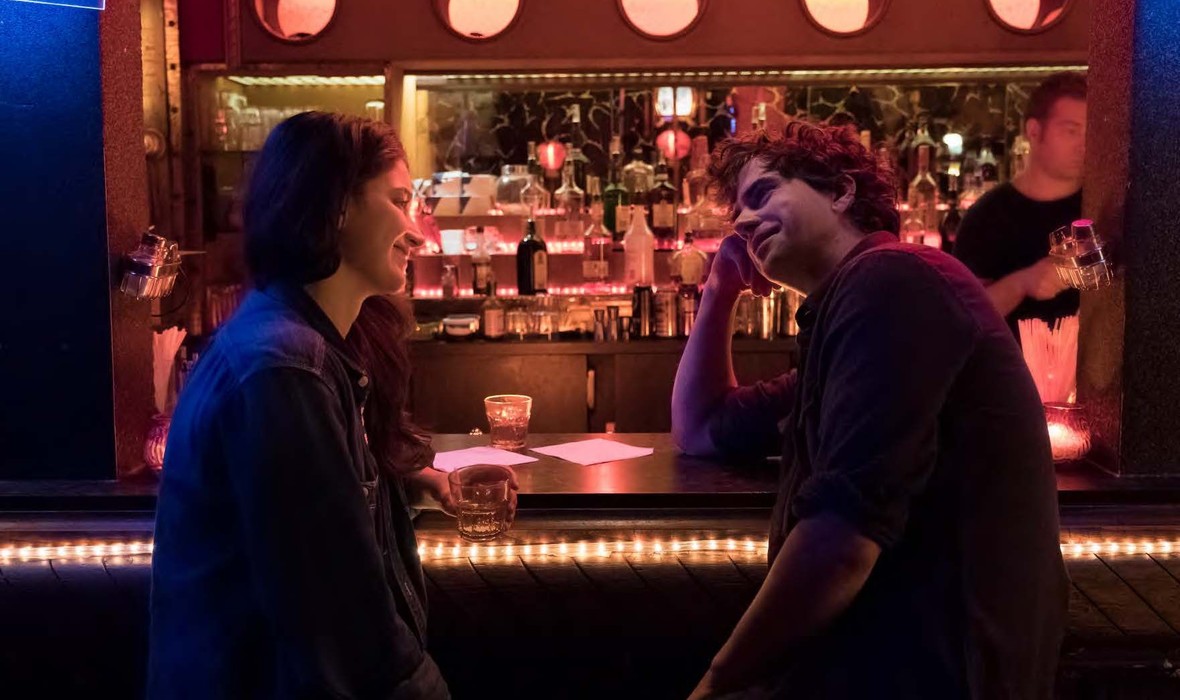 Franny (Eve Hewson) and Dan (Avan Jogia) are young and madly in love. Through they're only 22 and barely employed, they couldn't care less that their friends and family think they're crazy—they're in love, full of potential, and giddy at the prospect of the future. As their first year of marriage drags on, new opportunities and multiple temptations challenge the relationship they have with each other and themselves. This modern take on young love from director Rebecca Addelman (NEW GIRL, LOVE) contributes to a fresh perspective on marriage, commitment, and generating happiness in contemporary times. Equal parts comic and painful, joyful and vulnerable, it's an emotionally honest look at the challenges of growing and changing with the one you love.
Screens April 19, 7:15 pm at the Globe.
Revenge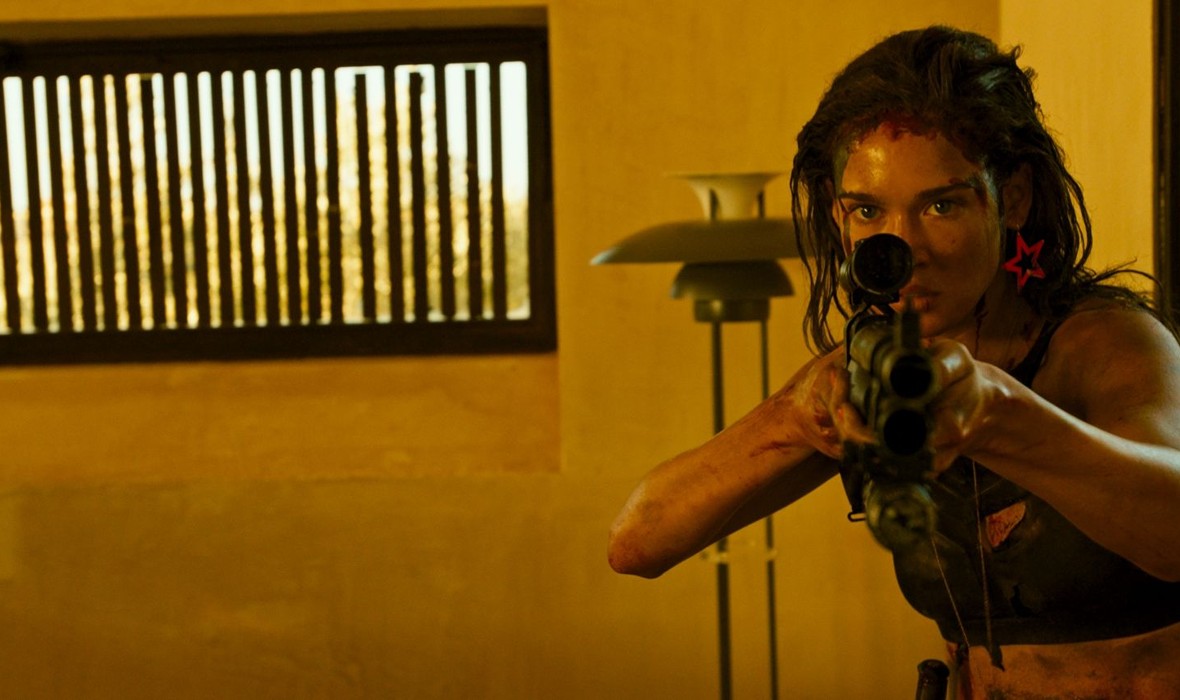 What starts as a weekend getaway between a married man and his mistress quickly devolves into a deadly game of cat and mouse when his hunting buddies arrive. Director Coralie Fargeat revamps and recalibrates the revenge trope from a female perspective, creating a violent, visceral monomyth about the rebirth and survival of a woman wronged seeking to even the score.
Screens at the Globe April 18, 6:30 pm and April 22, 4:15 pm.
You Were Never Really Here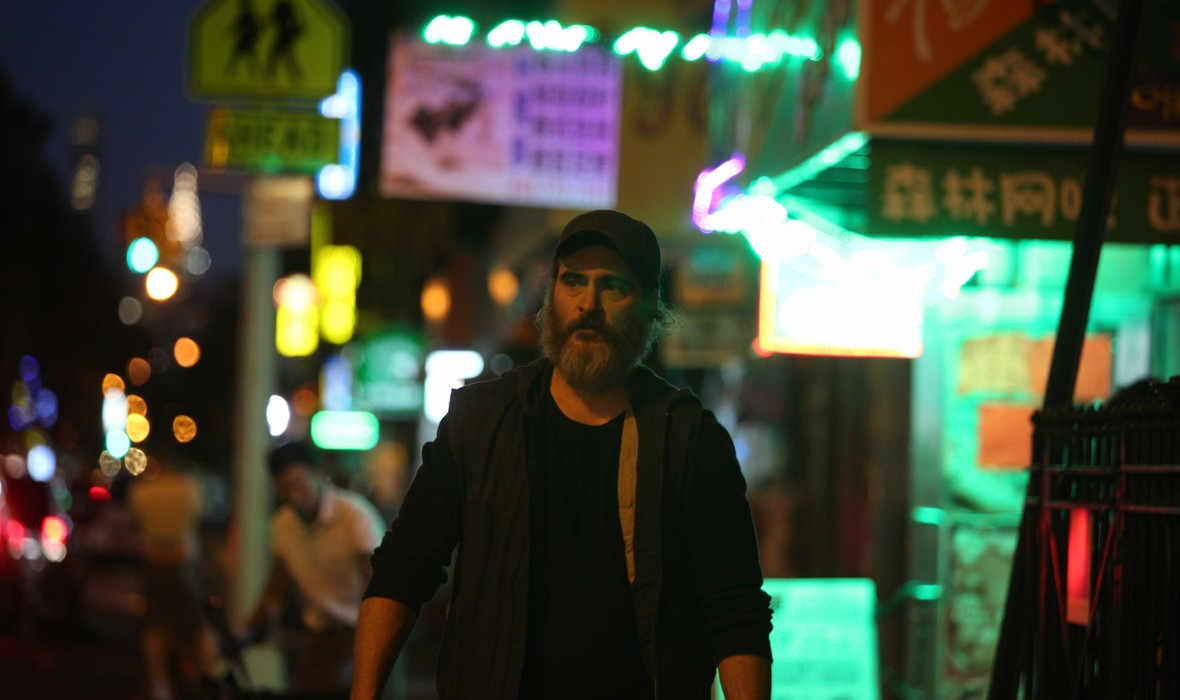 A traumatized veteran who specializes in tracking down missing girls. A politician's kidnapped daughter. A conspiracy that threatens the halls of power. These could be the ingredients of a standard thriller, but director Lynne Ramsay's latest is anything but standard. Instead, she has crafted a frenetic, disorienting spin on the revenge thriller, anchored with raw intensity by an award-winning performance from Joaquin Phoenix. Tearing through the genre's clichés to capture its haunting emotional core, YOU WERE NEVER REALLY HERE is a daring, disturbing masterpiece from one of cinema's most unique directors.
Screens April 17, 9:45 pm at the Globe.
To buy tickets to any of the films click the link below:
https://calgaryundergroundfilm.ticketfly.com/